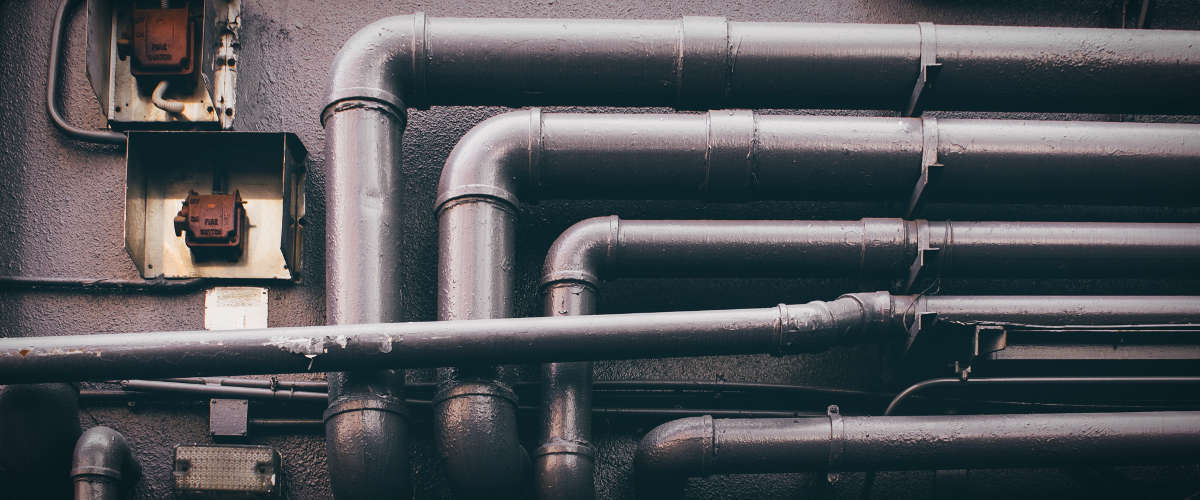 No Pipe Labeling Job is Too Big for SafetyPro
What's missing from the photo above? Pipe labeling for visual communication! Whether you have a few pipes that need labels, or an entire factory full of pipes that aren't properly marked, SafetyPro can help get your pipe labeling job completed, on time, and on budget.
An effective pipe labeling strategy involved government and industry standards, and the right equipment and supplies. SafetyPro offers vinyl piple labeling stock that performs in a wide variety of environments, with high chemical and scratch resistance.
Use the links below to browse our pipe labeling products, and to learn more about how SafetyPro can help you comply with pipe labeling requirements where and when you need to.
Pipe Labeling Supplies
Pipe Labeling Kits
Pipe Label Applicator
More Links