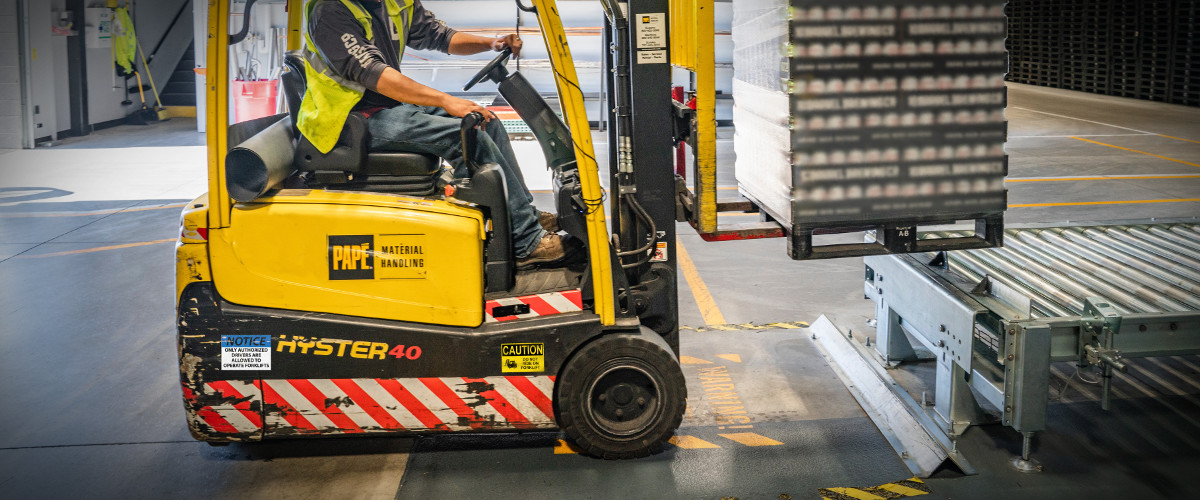 Labeling for Forklift Safety
Forklifts are power tools in any warehouse, and when operated correctly they increase productivity exponentially. Inherent with their power comes certain safety risks that must be properly mitigated. Many of the risks associated with forklift misuse can be resolved with a simple a clear safety labeling strategy.
Two simple safety labels that should be in place on every forklift are:
An "Authorized Operators Only" label, indicating that only employees who are properly trained should use a forklift. This is generally a "Notice" label, with blue stripe. It may also be a "Warning" style label, black-on-yellow, or any other color scheme approved in your company's hazard communication plan.
A "Do not ride" label, indicating that only the operator should be using the forklift. Safe forklift operation relies on using the equipment as designed; when a second user "rides" on the forklift, whether on the forks or hanging from the chassis, accidents are bound to follow.
In addition to these simple labels, custom labels specific to your company's needs should be placed in prominent locations on every forklift. These might include instructions on company policy, liability, or application or location specific safety. By properly labeling your forklift equipment, you'll decrease accidents and maximize productivity and morale.
The labels in the picture above are easily created using the SafetyPro label printer and our 4" labeling stocks, as linked below:
SafetyPro Label Printer
4in Yellow Labeling Vinyl
4in Blue Stripe Labeling Vinyl
Black Resin Ink/Ribbon
More Links